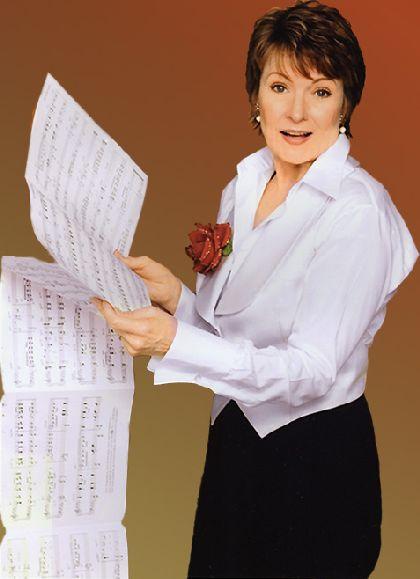 BJ continues to stay active in voice over.. Having recently voiced the character [Connie Hauser], Duke's mother in G.I. Joe [Renegades] and has also been very active in theater!

For me..Betty Jean Ward, professionally known as BJ Ward will always be that wonderful talent that voiced characters such as Princess Alura from Voltron and the voice of Scarlett from G.I. Joe! But there's so much more you might not have known. BJ's very active in theater having created and starred in a one woman musical Stand-Up Opera and for you fan boys..BJ was also a Playboy Bunny at one time!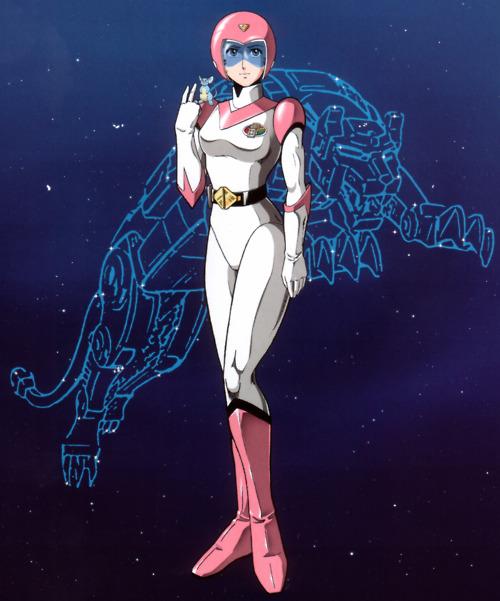 Like myself most fans remember BJ Ward as the voice of Princess Alura.. But she was also the voice of Witch Haggar and Nanny!
Show Business..Looking back on BJ's career!

Television/Animation
G.I. Joe: Renegades: BJ Ward as Connie Hauser

2010 Regular Show: BJ Ward as Dr. Asinovskovich / Lady / Woman

2010 Curious George: BJ Ward as Aunt Margaret

2008 The Spectacular Spider-Man: BJ Ward as Mayor Waters

2007 Ben 10: BJ Ward as Joel's Mother

2002-2007 The Grim Adventures of Billy & Mandy: BJ Ward as Kid #2 / Baby / Brett

2005-2006 W.I.T.C.H.: BJ Ward as Halinor / The Mage / Miriadel

2006 Crumbs: BJ Ward as Woman

2005 Robots of Mars 3D Adventure: BJ Ward as Mechanical Voice

2005 Gilmore Girls: BJ Ward as Woman at Wedding

2002 Samurai Jack: BJ Ward as Witch Hag

2002 In-Laws: BJ Ward as Barbara Sandowski

2002 ER: BJ Ward as Romano's Post-Op Nurse

2002 Harvey Birdman, Attorney at Law: BJ Ward as Velma Dinkley

2002 Totally Spies!: BJ Ward as Dr. Bittersweet

2001 Night of the Living Doo: BJ Ward as Velma

1999-2001 The New Woody Woodpecker Show: BJ Ward as Winnie Woodpecker / Mother Nature

2000 Frasier: BJ Ward as Diane Murchie

2000 Batman Beyond: BJ Ward as Singer

1998-2000 Voltron [The Third Dimension]: BJ Ward as Princess Allura / Haggar / Newscaster #2

2000 The Island of the Skog: BJ Ward as voice

1999 The Scooby-Doo Project: BJ Ward as Velma

1999 Mad About You: BJ Ward as Dr. Kathy

1996-1998 Adventures from the Book of Virtues: BJ Ward as Fairy of the River / John / Princess Ariadne

1998 Cow and Chicken: BJ Ward as Betty Rubble / Nurse

1997 The Angry Beavers: BJ Ward as Computer

1997 Johnny Bravo: BJ Ward as Amazon / Aunt Jebidisa / Cindy

1996-1997 The Real Adventures of Jonny Quest: BJ Ward as Iris the Computer / Nurse Holloway

1997 The Blues Brothers Animated Series: BJ Ward as Cameron / Cameron Gentry / Sister Illegitimata

1996 Gargoyles: The Goliath Chronicles: BJ Ward as Alexander / Billy's Mom / Fleance

1996 The Cartoon Cartoon Show: BJ Ward as Amazon

1995-1996 Gargoyles: BJ Ward as Fleance / Alexander / Billy's Mom

1996 The Flintstones Christmas in Bedrock: BJ Ward as Betty Rubble

1995 Batman: BJ Ward as M3

1995 Daisy-Head Mayzie: BJ Ward as Mrs. McGrew

1992-1995 Capitol Critters: BJ Ward as voice

1985-1994 ABC Weekend Specials: BJ Ward as Jennie Fox / Mrs. Funnybunny

1994 The Bears Who Saved Christmas: BJ Ward as Mrs. Bucktooth

1994 Mighty Max: BJ Ward as Mrs. Fudder / Ms. Fudder / The Security System

1994 Captain Planet and the Planeteers: BJ Ward as Federal Spokesman

1994 The Flintstones [Wacky Inventions]: BJ Ward as Betty Rubble

1993 Bonkers: BJ Ward as Additional Voices

1993 Shelley Duvall's Bedtime Stories: BJ Ward as Clicker the Lamp

1993 2 Stupid Dogs: BJ Ward as Queen Bea

1993 Murder, She Wrote: BJ Ward as Chairwoman

1993 Beverly Hills, 90210: BJ Ward as Film Director

1992 Super Dave [Daredevil for Hire]: BJ Ward as Additional Voices

1992 Monster in My Pocket [The Big Scream]: BJ Ward as Medusa / Raye Fay

1992 Fish Police: BJ Ward as Widow Casino

1992 Queen Esther: BJ Ward as voice

1991 Yo Yogi!: BJ Ward as voice

1991 The Pirates of Dark Water: BJ Ward as Additional Voices

1991 Darkwing Duck: BJ Ward as Additional Voices / Gloria Swansong / Patricia

1991 The Little Engine That Could: BJ Ward as Grumpella (voice)

1990 Midnight Patrol [Adventures in the Dream Zone]: BJ Ward as Additional Voices

1990 Adam 12: BJ Ward as Mrs. Michaels

1990 Tiny Toon Adventures: BJ Ward as Honey

1990 Gravedale High: BJ Ward as voice

1990 The Wizard of Oz: BJ Ward as Glinda the Good

1990 The Funtastic World of Hanna-Barbera: BJ Ward as Betty Rubble

1990 Working Girl: BJ Ward as Fran McGill

1990 TaleSpin: BJ Ward as Additional Voices / Harmond

1990 Equal Justice: BJ Ward as Marian Cleve

1987-1989 The Real Ghost Busters: BJ Ward as Additional Cast / Kate

1989 Paddington Bear: BJ Ward as Mrs. Brown

1989 Matlock: BJ Ward as Bernice Wooley

1988 Superman: BJ Ward as Wonder Woman

1988 Daffy Duck's Quackbusters: BJ Ward as Melissa Duck

1988 Denver, the Last Dinosaur: BJ Ward as Additional Voices

1988 A Pup Named Scooby-Doo: BJ Ward as Additional Voices

1986-1988 The Flintstone Kids: BJ Ward as Betty Jean Bricker / Mrs. Rockbottom

1987 Sky Commanders: BJ Ward as Dr. Erica Slade

1986-1987 Pound Puppies: BJ Ward as Whopper

1987 The Duxorcist: BJ Ward as Melissa Duck

1987 DuckTales: BJ Ward as Burnie McQuack / Loopie McQuack

1987 Popeye and Son: BJ Ward as Rad

1985-1986 G.I. Joe: BJ Ward as Scarlett / Harper Supporter / Reporter

1986 My Little Pony 'n Friends: BJ Ward as North Star / Surprise

1986 The Bugs Bunny and Tweety Show: BJ Ward as Various Characters

1986 GoBots [War of the Rock Lords]: BJ Ward as Small Foot

1986 Webster: BJ Ward as Airport Attendant

1986 Jonny Quest: BJ Ward as Additional Voices

1985 Challenge of the GoBots: BJ Ward as Small Foot

1985 The Super Powers Team [Galactic Guardians]: BJ Ward as Wonder Woman

1985 The 13 Ghosts of Scooby-Doo: BJ Ward as voice

1984-1986 The Littles: BJ Ward as Ashley Little

1985 The Jetsons: BJ Ward as voice

1985 Here Come the Littles: BJ Ward as Ashely

1984 St. Elsewhere: BJ Ward as Mrs. Elway

1984 Voltron [Defender of the Universe]: BJ Ward as Haggar / Princess Allura / Nanny

1984 SuperFriends [The Legendary Super Powers Show]: BJ Ward as Jayna

1984 The Voyages of Dr. Dolittle: BJ Ward as Tommy Stubbins

1984 Snorks: BJ Ward as Casey Kelp

1984 Pink Panther and Sons: BJ Ward as Panky / Punkin

1983 The Chipmunks: BJ Ward as Additional Voices

1982-1983 The Incredible Hulk: BJ Ward as Betty Ross / Alicia Masters

1983 Saturday Supercade: BJ Ward as Fanny Frog

1981 Smurfs: BJ Ward as Additional Voices

1981 Spider-Man: BJ Ward as voice

1981 Space Stars: BJ Ward as Elektra

1978 Jana of the Jungle: BJ Ward as Jana

1960 The Bugs Bunny Show: BJ Ward as Additional voices


Video Games

2008 The Rise of the Argonauts: BJ Ward as voice

2006 Microsoft Flight Simulator X: BJ Ward as Additional Voices

2006 Syphon Filter [Dark Mirror]: BJ Ward as Dr. Elsa Weissenger

2006 Onimusha [Dawn of Dreams]: BJ Ward as Jubei Yagyu Akane

2005 Jade Empire: BJ Ward as Hui the Brave / Old Mother Kwan / Additional Voices

2004 Forgotten Realms [Demon Stone]: BJ Ward as Cireka / Female Elf 2

2004 Syphon Filter [The Omega Strain]: BJ Ward as Dr. Elsa Weissenger / Female PDA

2004 Onimusha 3 [Demon Siege]: BJ Ward as Henri Blanc

2004 Fallout: Brotherhood of Steel: BJ Ward as Vending Computer / Rader Lieutenant / Vault Security

2003 Star Trek [Elite Force II]: BJ Ward as Katarina Scott

2003 Arc the Lad [Twilight of the Spirits]: BJ Ward as Cameilla

2003 Legacy of Kain [Defiance]: BJ Ward as dditional Female Voices

2002 Dark Cloud 2: BJ Ward as Barga / Old Crest

2002 Star Trek: Starfleet Command III: BJ Ward as Romulan Officer #1

2002 Run Like Hell: BJ Ward as Computer / Forseti Control / Scientist #2

2002 Scooby-Doo: Night of 100 Frights: BJ Ward as Velma

2002 Blood Omen II [Legacy of Kain] BJ Ward as Additional Voices

2001 Return to Castle Wolfenstein: BJ Ward as Nazi Cmdr. Helga Von Bulow / Nazi Woman #1

2001 Scooby-Doo and the Cyber Chase: BJ Ward as Velma

2001 Fallout Tactics [Brotherhood of Steel]: BJ Ward as voice

2000 Star Trek: Starfleet Command [Volume II] Empires at War: BJ Ward as voice

2000 Forgotten Realms [Baldur's Gate II] - Shadows of Amn: BJ Ward as Faldorn / Bodhi / Lady Maria

2000 Star Trek [Deep Space Nine] - The Fallen: BJ Ward as Computer / Obsidian Order Female / Starfleet Officer Female

2000 Grandia II: BJ Ward as Roan / Elmo

2000 Sword of the Berserk: BJ Ward as Casca / Eriza

2000 Alundra 2: BJ Ward as Alexia / Royal Boy A /Royal Girl D / Dart Lady

2000 Orphen: Scion of Sorcery: BJ Ward as Sephy

1996 Blazing Dragons: BJ Ward as voice


Movies/Straight to Video/DVD/Mini-Series

2005 Looking for Comedy in the Muslim World: BJ Ward as Barbara Nader

2001 Scooby-Doo and the Cyber Chase: BJ Ward as Velma / Cyber-Velma

2001 Mockingbird Don't Sing: BJ Ward as Amanda Black

2000 Scooby-Doo and the Alien Invaders: BJ Ward as Velma

1999 Scooby-Doo and the Witch's Ghost: BJ Ward as Velma

1998 Scooby-Doo on Zombie Island: BJ Ward as Velma

1996 The Story of Santa Claus: BJ Ward as Additional Voices

1995 The Pebble and the Penguin: BJ Ward as Megellenic

1994 The Pagemaster: BJ Ward as Queen of Hearts

1994 A Flintstones Christmas Carol: BJ Ward as Betty Rubble

1994 The Return of Jafar: BJ Ward as Street Mother

1993 A Flintstone Family Christmas: BJ Ward as Betty Rubble

1993 Hollyrock-a-Bye Baby: BJ Ward as Betty Rubble

1993 The Town Santa Forgot: BJ Ward as voice

1993 Bubsy: BJ Ward as Ally Cassandra / Teresa Bobcat

1993 Jonny's Golden Quest: BJ Ward as 3-DAC

1993 I Yabba-Dabba Do!: BJ Ward as Betty Rubble

1992 The Opposite Sex and How to Live with Them: BJ Ward as Giselle Davenport

1992 Tom and Jerry [The Movie]: BJ Ward as Woman

1992 Bugs Bunny's Creature Features: BJ Ward as Additional Voices

1991 Whore: BJ Ward as Theatre Manager

1990 Jetsons [The Movie]: BJ Ward as voice

1990 The Yum Yums [The Day Things Went Sour]: BJ Ward as voice

1988 Bugs vs. Daffy: Battle of the Music Video Stars: BJ Ward as Additional voices

1988 The Flintstone Kids' Just Say No Special: BJ Ward as Betty Bricker / Mrs. Gravelson / Female Announcer

1988 Scooby-Doo and the Reluctant Werewolf: BJ Ward as Googie / Repulsa

1988 The Good, the Bad, and Huckleberry Hound: BJ Ward as voice

1988 Pound Puppies and the Legend of Big Paw: BJ Ward as Whopper / Collette

1988 Rockin' with Judy Jetson: BJ Ward as Zippy

1987 The Little Troll Prince: BJ Ward as Mrs. Bjørn / Witch

1987 G.I. Joe [The Movie]: BJ Ward as Scarlett

1986 Voltron [Fleet of Doom]: BJ Ward as Princess Allura / Ginger / Lisa

1985 Star Fairies: BJ Ward as Sparkle / Michelle / Mother

1985 Malice in Wonderland: BJ Ward as June

1984 Robo Force [The Revenge of Nazgar]: BJ Ward as Deena Strong

1984 Gallavants: BJ Ward as Galli

1984 G.I. Joe [The Revenge of Cobra]: BJ Ward as Scarlett

1984 My Little Pony: BJ Ward as Additional voices

1983 G.I. Joe [A Real American Hero]: BJ Ward as Scarlett

1978 The New Maverick: BJ Ward as B.J. Vinnie's Henchman