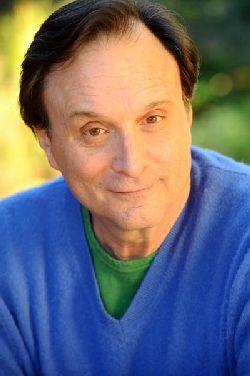 From personal experiences.. I can tell Dan's the type that enjoys making others laugh and to bring a smile to any face.. From which he always does!
Most fans will remember Dan as the voice of Peter Parker/Spider-Man on the eighties animated cartoon [Spider-Man and His Amazing Friends] and the voice of the Bumblebee from the original [Transformers] cartoon that had ran from 1984 to 1987. But there's so much more!
Dan's acting career has not only included voice over work in many cartoon favorites, but also in live action on many television favorites! He's also been heard through out many games such as in [Spider-Man: Shattered Dimensions] from which he reclaimed his role as Spiderman himself and more recently.. He's shared talent in another way..as a writer having written two novels: [Drowned in the Grenadine] and [Bumblebee & Me: Life as a G1 Transformer] from which I had the wonderful honor of doing the cover art! For more information on his books, check out Amazon.Com
Dan first amazed Retro Fans as Spider-Man from [Spider-Man and His Amazing Friends]!
Show Business..Looking back on Dan's career!

Television/Animation
2010 Desperate Housewives: Dan Gilvezan as Mr. Chase
2007 Boston Legal: Dan Gilvezan as Evan Holt
2006 W.I.T.C.H.: Dan Gilvezan as Tony Vandom
2005 The Grim Adventures of Billy & Mandy: Dan Gilvezan as Businessman #1 / Husband Alligator
2003 Miss Match: Dan Gilvezan as Lou Davis
2001 NYPD Blue: Dan Gilvezan as Richard Beck
2001 The Bernie Mac Show: Dan Gilvezan as Marshall
2001 Jackie Chan Adventures: Dan Gilvezan as Com 1 / John Smith
1996-2001 3rd Rock from the Sun: Dan Gilvezan as Disc Jockey / News Anchor / Radio DJ
2000 Bette: Dan Gilvezan as Doctor
2000 Normal, Ohio: Dan Gilvezan as Prescott
2000 Sabrina, the Teenage Witch: Dan Gilvezan as Dr. B. Witchfield
1997-1999 Diagnosis Murder: Dan Gilvezan as Kent Beudine / Kent Beaudine
1991-1998 Step by Step: Dan Gilvezan as Howard Adler / Roger Keith
1996 The Tick: Dan Gilvezan as Bellbot Captain
1988-1996 Murphy Brown: Dan Gilvezan as Lawyer #1 / Man
1996 Sisters: Dan Gilvezan as Dr. Herman Helpern
1996 Fantastic Four: Dan Gilvezan as Warlord Morrat
1995 Capitol Critters
1994 The Bears Who Saved Christmas: Dan Gilvezan as Dad
1993 All-New Dennis the Menace: Dan Gilvezan as Henry Mitchell
1993 Perfect Strangers: Dan Gilvezan as Lance, the Host
1993 Family Dog: Dan Gilvezan as Voices of the Dogs
1992 Civil Wars
1991-1992 The Legend of Prince Valiant: Dan Gilvezan as voice
1991 ProStars: Dan Gilvezan as Additional Characters
1991 Walter & Emily: Dan Gilvezan as Thompson
1991 Rugrats: Dan Gilvezan as Adman #1 / Dad / Dr. Lepetomaine
1991 She-Wolf of London: Dan Gilvezan as Skip Seville
1991 Timeless Tales from Hallmark: Dan Gilvezan as voice
1990 Babes: Dan Gilvezan as Prosecuting Attorney
1990 Evening Shade: Dan Gilvezan as Steve
1990 TaleSpin: Dan Gilvezan as Additional Voices
1990 Anything But Love: Dan Gilvezan as Sheldon
1990 Shadow Strikers: Dan Gilvezan as voice
1990 Who's the Boss?: Dan Gilvezan as Russ
1989 ALF: Dan Gilvezan as Harry
1989 Moonlighting
1989 Family Ties: Dan Gilvezan as Officer Steele
1989 Pryde of the X-Men: Dan Gilvezan as voice
1989 Dino-Riders in the Ice Age: Dan Gilvezan as voice
1989 Ring Raiders: Dan Gilvezan as Victor Vector
1988 The Real Ghost Busters: Dan Gilvezan as Paul Smart
1988 A Pup Named Scooby-Doo: Dan Gilvezan as Additional Voices
1988 Punky Brewster: Dan Gilvezan as Announcer
1983-1988 Newhart: Dan Gilvezan as Bill
1988 Dino-Riders: Dan Gilvezan as Questar
1986-1987 Pound Puppies: Dan Gilvezan as Cooler / Canine Cafe Patron / Cooler Wolf
1987 Spiral Zone: Dan Gilvezan as Commander Dirk Courage
1987 thirtysomething: Dan Gilvezan as Father
1987 The Jetsons: Dan Gilvezan as Randy
1987 Transformers: The Return of Optimus Prime: Dan Gilvezan as Bumblebee / Goldbug
1984-1987 The Transformers: Dan Gilvezan as Bumblebee / Hot Spot / Berger's Guard
1985-1987 Jem: Dan Gilvezan as Fitzgerald Beck / Sean Harrison
1986 G.I. Joe: Dan Gilvezan as Slip-Stream / Beach Head
1986 G.I. Joe: Arise, Serpentor, Arise!: Dan Gilvezan as Slip-Stream
1986 New Love, American Style: Dan Gilvezan as Ron
1986 Sectaurs: Dan Gilvezan as Dargon / Dragonflyer
1985 The Twilight Zone: Dan Gilvezan as Bartender
1984 Alice: Dan Gilvezan as Robin Hood
1981-1983 Spider-Man and His Amazing Friends: Dan Gilvezan as Spider-Man / Peter Parker
1983 Grace Kelly: Dan Gilvezan as Reporter #3
1982 Hill Street Blues: Dan Gilvezan as Reporter
1981 Archie Bunker's Place: Dan Gilvezan as Guy
1980 The White Shadow: Dan Gilvezan as Reunion Attendee
Movies/Straight to Video/DVD
2008 Underfist [Halloween Bash]: Dan Gilvezan as Confic/Humicun
1995 The Colony: Dan Gilvezan as Steve Barnett
1994 White Mile: Dan Gilvezan as Goldberg
1987 G.I. Joe [The Movie]: Dan Gilvezan as Slip Stream
1986 The Transformers [The Movie]: Dan Gilvezan as Bumblebee
1986 Second Serve: Dan Gilvezan as Third reporter
1985 The Pound Puppies: Dan Gilvezan as Cooler
Video games
2010 Spider-Man: Shattered Dimensions: Dan Gilvezan as Spider-Man 2099 / Miguel O'Hara
2010 StarCraft II [Wings of Liberty]: Dan Gilvezan as Bralik/Lee Keno
2004 EverQuest II: Dan Gilvezan as Manius Galla/Seargent Borus/Kreglebop Yekl/Infiltrator Stryjin/Generic Giant Enemy/Generic Half Elf Enemy/Generic Ratonga Enemy
2002 Spider-Man: Dan Gilvezan as Security Guard
2001 Star Trek [Armada II]: Dan Gilvezan as voice
1990 Ys [Book 1&2]: Dan Gilvezan as Keith Fact