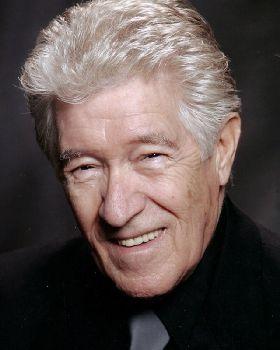 Jack's just one of those sweet lovable guys, that's always happy to chat with the fans and it's been a real honor to have him as a friend online!
First working in entertainment as a popular radio personality and disc jockey in Los Angeles, Jack has moved to do so many well known characters..Characters that have appeared on animated cartoons: Spider-man, Darkwing Duck, G.I. Joe, Superfriends, Transformers, Voltron and Tailspin! For you movie goers..Jack's voice has been heard often, to name a few: Beetlejuice, The Fifth Element, Funny Lady and The Fly..as well many animated features such as: Toy Story II, A Bug's Life, Tarzan and The Iron Giant!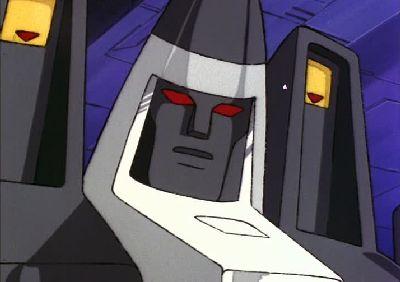 Transformer fans remember Jack's talent well..As he's voiced many character favorites including: Smokescreen, Omega Supreme, Ultra Magnus, Astrotrain and Ramjet!
A Look Back On Jack's Work...
Television/Animation

[2011] The Smurfs [A Christmas Carol]: Papa

[2008] Scrubs: PA System Announcer

[2006] Ben 10: Technorg

[2005] Avatar [The Last Airbender]: Pirate Captain

[2005] The Grim Adventures of Billy & Mandy: Master Control

[2003] The Wild Thornberrys: MacTavish

[2001] Harvey Birdman, Attorney at Law: Drunk Man/General

[2000] Hey Arnold!: Superintendent Chaplin

[2000] Pokémon: Tentacruel

[1999] Deterrence: Secretary of Defense

[1999] Sonic Underground: Gondar

[1997] Spider-Man: Nick Fury

[1996] Mortal Kombat [Defenders of the Realm]: Oniro

[1996] Quack Pack

[1996] Casper

[1996] The Mask: Judge/M.P.

[1995] Space Strikers: Victory the Solarian

[1991-1993] The Legend of Prince Valiant

[1993] All-New Dennis the Menace

[1993] Bonkers: Max Coody/Scribble

[1992] Super Dave: Daredevil for Hire

[1992] Goof Troop: Police Officer

[1991-1992] Darkwing Duck: The Liquidator/Moloculo Macawber

[1992] Porco Rosso

[1991] Spacecats: Incidental Characters

[1991] ProStars

[1991] Where's Waldo?

[1990] Kid 'n' Play

[1990] TaleSpin: Usher

[1990] The Wizard of Oz

[1990] Peter Pan and the Pirates: Cookson/Mullins

[1990] Land of Enchantment

[1989] Teenage Mutant Ninja Turtles

[1989] Dino-Riders in the Ice Age

[1989] Ring Raiders

[1988] Superman

[1988] Dino-Riders

[1988] Denver, the Last Dinosaur: Prof. Chin

[1988] Jem: Emmett Benton

[1987] DuckTales

[1985-1987] The Transformers: Ultra Magnus/Ramjet/Astrotrain/Smokescreen/Omega Supreme

[1987] The Real Ghost Busters: Captain Jack Higgins

[1987] Saber Rider and the Star Sheriffs

[1987] Sport Goofy in Soccermania

[1987] Amazing Stories: Family Dog

[1986-1988] Crime Story: Narrator

[1986] G.I. Joe: Wet Suit/Alien/Mr. MacBride

[1986] Transformers [Five Faces of Darkness]: Ultra Magnus/Astrotrain/Ramjet

[1986] G.I. Joe [Arise, Serpentor, Arise!]: Wet Suit

[1986] Voltron: Fleet of Doom

[1985] CBS Storybreak

[1985] Joey

[1985] The Super Powers Team [Galactic Guardians]: Hawkman/The Flash/Samurai

[1984] Pole Position: Dr. Zachary

[1984] Voltron: Defender of the Universe: King Zarkon/Commander. Yurak /Mogor

[1984] SuperFriends [The Legendary Super Powers Show]: Samurai

[1980-1983] Super Friends: Hawkman/The Flash/Samurai

[1983] The Dukes

[1983] The New Scooby and Scrappy-Doo Show

[1982] Meatballs and Spaghetti

[1981] Smurfs

[1981] Spider-Man

[1980] CBS Library: Mr. Spitznagle

[1980] The Furious Flycycle: Mr. Spitznagle

[1979] Scooby-Doo and Scrappy-Doo

[1979] Nutcracker Fantasy

[1979] J-Men Forever

[1978] Challenge of the SuperFriends: Hawkman/The Flash/Samurai

[1977] The All-New Super Friends Hour: Hawkman/The Flash/Samurai

[1974] Metric Meets the Inchworm

[1973] The Legend of Paul Bunyan: Narrator


Movies/Straight to Video/DVD/Mini-Series

[Trailer Voice Over 2010] Sex Tax: Based on a True Story

[2010] Toy Story 3: Chunk

[2008] Horton Hears a Who!: Old Time Who

[2006] Cars

[2006] Ice Age [The Meltdown]

[2002] Treasure Planet

[2002] Lilo & Stitch

[2002] Rapsittie Street Kids [Believe in Santa]: Bob

[2001] Monsters, Inc.

[2001] Spirited Away

[2001] A.I. Artificial Intelligence: Teddy

[2000] The Trumpet of the Swan: Justice of the geese

[2000] Crime and Punishment in Suburbia: Russ

[1999] Toy Story 2

[1999] The Iron Giant

[1999] Tarzan

[1998] A Bug's Life

[1997] Hercules

[1996] The Hunchback of Notre Dame

[1995] Balto: Nikki

[1995] Toy Story: Shark/Rocky Gibraltar

[1993] King B: A Life in the Movies: Jack Cole

[1992] Aladdin

[1992] Mom and Dad Save the World

[1991] An American Tail: Fievel Goes West

[1991] Beauty and the Beast

[1990] DuckTales [The Movie]

[1989] The Little Mermaid

[1988] Who Framed Roger Rabbit

[1988] Beetlejuice: Preacher

[1987] Blondie & Dagwood: Mr. Beasley/Herb Woodley

[1987] G.I. Joe [The Movie]: Wetsuit

[1986] The Transformers [The Movie]: Astrotrain/Ramjet


Video Games

[2010] Toy Story 3: Chunk

[2009] Wolfenstein: General Zetta

[2009] Watchmen: The End Is Nigh

[2008] Aion

[2007] Pirates of the Caribbean [At World's End]: Captain Teague Sparrow

[2007] Supreme Commander

[2006] Gothic 3

[2006] Titan Quest

[2006] Dreamfall [The Longest Journey]: Wonkers the Watilla

[2006] Auto Assault

[2005] Call of Duty 2

[2005] Killer7: Narrator

[2005] Shadow of Rome: Vibius Pansa Caetronianus

[2004] EverQuest II: Tunarian Human Alliance/Stalker Pulsarian/Eldin/The Glademaster/Rulinthus the Treant/Cannix Silverflame/Barwyn Sympronian/Generic Male Barbarian/Generic Male Dwarf Merchant/Generic Male Human Merchant/Generic Male Kerran Merchant

[2002] Ratchet & Clank

[2000] Throne of Darkness

[1999] Crusaders of Might and Magic

[1998] A Bug's Life

[1998] Grim Fandango: Bruno Martinez/Chepito/Large Hitman/Seaman Naranja

[1997] Outlaws: Henry' George Bowers/Spitn Jack Sanchez/Cowboy 2

[1996] Shattered Steel

[1995] Star Wars [Dark Forces]: Rom Mohc

[1995] The Dark Eye

[1995] Full Throttle