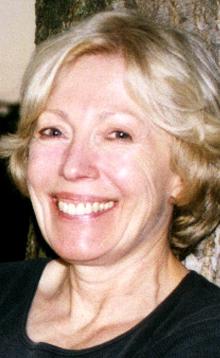 For you G.I. Joe trivia fans..Did you know that Morgan Lofting, Ed Gilbert [General Hawk] and the late Chris Latta [Cobra Commander] were the only actors to work on both the 1980's and the early 90's cartoon series.


After Morgan's work on G.I. Joe and other various cartoons / television and commercial projects..She decided to go back to school to get her Bachelor's Degree and then stayed for an MA in history. From there she went on to travel the world.. Work as a librarian or [bartender with books] as she sometimes calls it! Now more recently she's started voice acting again and going to conventions to meet and greet with the fans! On a more personally level.. It's not only been a real honor to know her, but to be friends with such a fun and talented person!
Like myself..Most retro fans remember Morgan best as the Baroness from G.I. Joe!
Show Business..Looking back on Morgan's career!

Voice Work
1990-1991 G.I. Joe: Morgan Lofting as the Baroness
1990 Total Recall: Morgan Lofting as Additional Voices
1989 G.I. Joe [Operation Dragonfire]: Morgan Lofting as the Baroness
1987 G.I. Joe [The Movie]: Morgan Lofting as the Baroness
1986 Jem: Morgan Lofting as Lex
1985-1986 G.I. Joe: Morgan Lofting as the Baroness / Mrs. Rudat / Coverta Fatale
1986 G.I. Joe: Arise, Serpentor, Arise!: Morgan Lofting as the Baroness
1985 The Transformers: Morgan Lofting as Dr. Harding / Firestar / Joan the archaeologist
1985 The Turkey Caper: Morgan Lofting as Bridgette
1984 G.I. Joe [The Revenge of Cobra ]: Morgan Lofting as the Baroness
1984 Which Witch Is Which: Morgan Lofting as Bridgette
1983 G.I. Joe: A Real American Hero: Morgan Lofting as the Baroness / Maj. Juanita Hooper
1983 The Christmas Tree Train: Morgan Lofting as Bridgette
1982 Meatballs and Spaghetti [unlisted]
1981 Spider-Man: Morgan Lofting as Black Cat
1979 Star Blazers: Morgan Lofting as Princess Invidia
Live Action
1988 The Night Before: Morgan Lofting as Mom
1987 Hotel: Morgan Lofting as Roberta James
1986 Knots Landing: Morgan Lofting as Mrs. Whitehead
1985 Command 5: Morgan Lofting as Nancy Danelli
1985 Street Hawk: Morgan Lofting as Judge Hanover
1984 Finder of Lost Loves: Morgan Lofting as Osborne's secretary
1984 Amazons: Morgan Lofting as Marge Webster
1983 Trapper John, M.D.: Morgan Lofting as Mrs. Harper
1983 Carpool: Morgan Lofting as Evelyn Cook
1983 Joysticks: Morgan Lofting as Mrs. Rutter
1982 The Junkman: Morgan Lofting as Police Dispatcher #2
Morgan recently played the villain once again..In an episode of Ben10