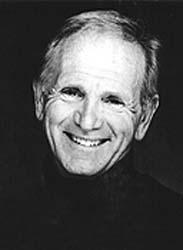 Growing up in the seventies and eighties..
I couldn't switch to a cartoon and not hear Michael Bell's voice!
In the 1970s, Michael voiced the title character of The Plastic Man Comedy/Adventure Show as well as Ernie Devlin of Devlin, Super Friend's Riddler, Zan the Wonder Twin and Speed Buggy's Mark. In the 1980s, he voiced Duke on G.I. Joe, Bruce Banner in The Incredible Hulk, and several characters in The Transformers, such as Prowl, Swoop, Brainstorm, Gort, First Aid, and Sideswipe. For The Smurfs, he provided the voices of Lazy Smurf, Grouchy Smurf, Handy Smurf and the human Johan. Bell also voiced Lance and Sven on Voltron and returned to voice Lance in Voltron: The Third Dimension. In 1985, he gave his voice to Ribo in The Little Troll Prince. He was also the voice of Allstar Seaworthy and Bigweed on The Snorks. Later he also became known for his work with the Rugrats!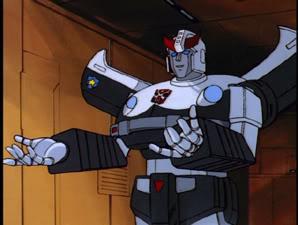 Like many Transformer fans..I think I remember Michael best for his characters Prowl, Sideswipe and Swoop! But no matter what cartoons he's voiced for..He's always had an amazing talent!
Show Business..Looking back on Michael's career!

Television/Animation

2011 The LeBrons

2010-2011 G.I. Joe [Renegades]: Max Hauser/Cobra Guard/Delivery Man

2005-2006 W.I.T.C.H.: Drake/Crimson/Mama

2004-2006 The Batman: Crime Boss #2/Guard/Reporter

2005 Six Feet Under: Quaker Man

2005 Family Guy: Allstar

2005 The Grim Adventures of Billy & Mandy: Bunny #1/Guy #1

2004 Expeditions to the Edge: Narrator

2003-2004 All Grown Up: Charles 'Chaz' Finster, Sr./Boris/Drew Pickles

2004 Detroit Docona: Ahn Docona

1991-2003 Rugrats: Drew Pickles/Chas Finster/Boris Kropotkin

2002 Justice League: Conducter/NTSB Inspector

2001-2002 House of Mouse: Pongo

2001 Harvey Birdman, Attorney at Law: Zan

2001 Lloyd in Space: Douglas' Father

1998-2000 Voltron: The Third Dimension: Lance/Coran/Lano

1996-1997 The Real Adventures of Jonny Quest: Ezekiel Rage/Aide

1996 Quack Pack

1996 The Incredible Hulk: Mitch McCutcheon/Zzzax

1996 Aaahh!!! Real Monsters: Husband/Mailman

1994-1996 Gargoyles: Pal Joey/Martin Hacker/Old Man

1996 Space Mutts: Space Ace

1996 Gargoyles [The Goliath Chronicles]: Old Man/Trooper1

1992-1995 Batman: Airship Captain

1995 Spider-Man: Owl

1994-1995 Aladdin: Aziz/Al Muddi Sultan

1992-1995 Capitol Critters

1994 Sonic the Hedgehog: Naugus

1994 Mighty Max: Hydra's Good Side

1994 Swat Kats [The Radical Squadron]: Captain Grimalken

1993-1994 Star Trek [Deep Space Nine]: Borum/Drofo Awa

1994 Duckman: Private Dick/Family Man

1993 Bonkers: The Collector

1993 Captain Planet and the Planeteers: Drossler Chemicals Representative/Radio Dispatcher/Yuri

1993 The Addams Family: Buck

1991-1993 The Pirates of Dark Water: Ratmore

1993 Tom & Jerry Kids Show

1993 Goof Troop

1991-1992 Darkwing Duck: Quackerjack

1980-1991 Dallas: Les Crowley/Pat Connors

1991 TaleSpin: Colonel Grogg/High Marshal's Wife

1990-1991 Timeless Tales from Hallmark

1990 Midnight Patrol [Adventures in the Dream Zone]: Sebastian

1990 Tiny Toon Adventures: Batman

1990 Mancuso, FBI

1988 A Pup Named Scooby-Doo: Stinkweed/Vincent Thorne

1988 Superman: Lex Luthor/Patron

1988 Hunter: Major Voss

1986-1988 The Flintstone Kids: Mr. Bad

1985-1988 CBS Storybreak

1987 Spiral Zone: Hiro Taka

1987 The Little Troll Prince: Ribo/Krill

1987 DuckTales: Talking Onion

1984-1987 The Transformers: Prowl/Sideswipe/Scrapper/Swoop..

1987 Star Trek [The Next Generation] Zorn

1987 Saber Rider and the Star Sheriffs

1987 CBS Summer Playhouse: Markus

1986 InHumanoids: Auger/Blackthorne Shore/Eddie Augutter

1986 Foofur: Harvey

1985-1986 G.I. Joe: Duke/Xamot/Major Bludd

1982-1990 Smurfs: Handy Smurf/Grouchy Smurf/Lazy Smurf

1986 My Little Pony 'n Friends: Sting

1986 Rambo

1986 Centurions [Power X Treme]: John Thunder

1986 Scarecrow and Mrs. King: King Edmund Spencer

1986 Jonny Quest

1985 Robotix: Kontor/Lupus/Traxis/Venturak

1985 The Jetsons (TV series)

1985 Remington Steele: Bill Miles

1978-1985 ABC Weekend Specials: Bollo/Butch/Dash

1985 Galtar and the Golden Lance

1984 Voltron [Defender of the Universe]: Lance/Sven/Marshal Keezor

1984 SuperFriends [The Legendary Super Powers Show]: Gleek / Zan

1984 Snorks: Allstar Seaworthy

1984 Challenge of the GoBots

1984 Fame: Hoskins

1983 The Puppy's Further Adventures: Duke/Dash

1980-1983 Super Friends: Gleek/Zan/Rom-Lok

1982-1983 The Incredible Hulk: Dr. Bruce Banner/Dr. Octopus/George

1983 Hotel: Ralph Sweeney

1983 Mister T

1983 G.I. Joe [A Real American Hero]: Duke/Dr. Vandermeer/Clutch

1983 The Dukes

1983 He-Man and the Masters of the Universe

1983 Rubik, the Amazing Cube: Reynaldo Rodriguez

1982 The Scooby and Scrappy-Doo Puppy Hour: Dash/Duke

1981 The Kwicky Koala Show: Ranger Rangerfield

1978-1981 Three's Company: Michael/Rama Mageesh

1981 Thundarr the Barbarian: Yondo

1981 Spider-Man and His Amazing Friends: Dr. Octopus

1981 Space Stars: Space Ace

1980 Benson: Petrov

1979 The World's Greatest SuperFriends: Gleek/Zan

1979 Scooby-Doo and Scrappy-Doo

1979 CHiPs: Bill Margolis

1979 The Plastic Man Comedy/Adventure Show: Plastic Man

1978 Jana of the Jungle

1978 Challenge of the SuperFriends: The Riddler/Fearians/Pete

1978 David Cassidy - Man Undercover: Sgt. Morgan

1978 The Scooby-Doo/Dynomutt Hour: Tar Monster

1978 Tarzan and the Super 7: Merlin/Sinbad/Super Samurai

1978 Police Story: Murray Willis

1978 The Next Step Beyond: Jeff August

1977 The All-New Super Friends Hour: Zan/Brunette Scientist/Corky

1976-1977 The Rockford Files: NIA Agent Mike Krasny/Richard Stehler

1977 C B Bears: Chief

1976-1977 Charlie's Angels: Bill Duncan

1977 M*A*S*H: Willie Stratton

1975-1977 The Streets of San Francisco: Nick Malone/Robert O'Brien

1976 The Quest: Dub Dailey

1975 Petrocelli: Frank Kaiser/Glenn Hiller

1975 Barnaby Jones: Thomas Lochner

1974-1975 Cannon: Delaney/Thomas Lockner

1970-1974 Mannix: Greer/Larsen

1970-1974 Ironside: Al Carter/Lenny Josephs/Lt. Morris

1974 Devlin: Ernie Devlin

1973 The Bear Who Slept Through Christmas: Honey Bear

1973 The Girl with Something Extra

1973 The F.B.I.: Parent

1972-1973 The New Scooby-Doo Movies: Luitenint Pete Dugan/Mark/Mr. Finster

1973 Tenafly: Steve Hall

1973 Speed Buggy: Mark

1972-1973 The ABC Saturday Superstar Movie: Fishmonger/The Artful Dodger/Craig Robinson

1972 The Houndcats: Stutz

1972 Circle of Fear: Harry Collins

1972 The Barkleys

1972 The Bold Ones [The Lawyers]: Lennie Harmon

1972 Mary Tyler Moore: Fireman

1972 Rod Serling's Night Gallery: Ernest

1971 See the Man Run: Mike

1971 Longstreet: (Casey

1971 The Man and the City: Paul Morrissey

1970 The Silent Force

1970 The Bold Ones [The Senator]: Elliot Morse/Paul Shaw, F.B.I.

1970 The Survivors: Corbett

1969 The Bold Ones [The Protectors]: Sergeant Jack Miller/Sgt. Jack Miller

1969 The Good Guys: Motorcyclist

1969 Then Came Bronson: Petty

1969 The Big Valley: Charlie Travis

1969 Mission [Impossible]: Captain Anders

1968 Here Come the Brides: Roger

1968 Run for Your Life: George Travis

1967 Get Smart: Brute

1967 The Monkees: Artist

1965 Gomer Pyle, U.S.M.C.: Garson

1961 Sir Francis Drake: Captain Of The Guard

1961 Sir Francis Drake: Captain Of The Guard

1957 ITV Television Playhouse: Court attendant


Movies/Straight to Video/DVD/Mini-Series

[2010] I Tangled

2010 My Soul to Take: Podcast Guest

2006 Gamers: Narrator

2006 Cars

2004 Scooby-Doo and the Loch Ness Monster: Duncan MacGubbin/Mcintyre

2003 Rugrats Go Wild: Drew Pickles/Charles 'Chaz' Finster, Sr.

2001 Race to Space: Chimp Sounds

2001 The Rugrats [All Growed Up]: Drew Pickles/Charles 'Chaz' Finster, Sr.

2000 Rugrats in Paris: Drew Pickles/Charles 'Chaz' Finster, Sr.

1999 Alvin and the Chipmunks Meet Frankenstein: Dr. Frankenstein

1998 The Rugrats Movie: Charles 'Chaz' Finster, Sr./Drew Pickles/Grandpa Boris

1997 A Rugrats Vacation: Charles 'Chaz' Finster, Sr./Drew Pickles

1996 The Stupids: Xylophone & Kitty

1996 Homeward Bound 2 [Lost in San Francisco]: Stokey

1993 Hollyrock-a-Bye Baby: Mr. Pyrite

1993 I Yabba-Dabba Do!

1992 Tom and Jerry [The Movie]: Ferdinand/Straycatcher

1992 Porco Rosso

1990 Jetsons: The Movie

1990 Knights of the Kitchen Table: Lewis

1988 The Good, the Bad, and Huckleberry Hound (TV movie) (voice)

1987 G.I. Joe [The Movie]: Duke/Xamot/Blowtorch

1989 C.H.U.D. II - Bud the Chud: Mr. Williams

1989 Little Nemo [Adventures in Slumberland]: Oompy

1986 Transformers [Five Faces of Darkness]: Scrapper/Primon

1986 G.I. Joe [Arise, Serpentor, Arise!]: Duke/Lift Ticket/Scrap-Iron

1986 The Transformers [The Movie]: Prowl/Scrapper/Swoop

1986 My Little Pony [The Movie]: Grundle

1986 GoBots [War of the Rock Lords]: Slimestone/Granite/Narligator

1986 Voltron [Fleet of Doom]: Sven/Lance/Viceroy Throk

1986 InHumanoids [The Movie]: Eddie 'Auger' Auguter/Blackthorne Shore

1985 Star Fairies: Freddy Flawless/Frump/Spectre

1984 The Smurfic Games: Handy Smurf/Lazy Smurf/Argus

1983 My Smurfy Valentine

1984 Robo Force [The Revenge of Nazgar]: Cruel

1984 G.I. Joe [The Revenge of Cobra]: Duke/Major Bludd/Clutch

1982 The Smurfs Christmas Special

1982 Heidi's Song: Willie

1982 Take Your Best Shot: Phil

1982 The 25th Man: Sergeant Bill Seeger

1981 Daniel Boone

1980 The B.B. Beegle Show: B.B. Beegle

1979 Scooby-Doo Goes Hollywood: Jesse Rotten/V.P. Jackie Carlson

1979 Fast Company: Chuck Randall

1978 Revenge of the Pink Panther: Claude Russo

1978 Go West, Young Girl: Nestor

1978 The President's Mistress: Bradley

1977 Rollercoaster: Demerest

1976 Flo's Place: Al Held

1976 Davy Crockett on the Mississippi

1975 America, You're On: Bill Kenyon

1974 The Law: Cliff Wilson

1973 Egan: Bobby

1973 Kibbee and Fitch

1972 The Heist: John Cadiski

1971 The Proud Rider: Eric

1971 Brother John: Cleve

1970 Airport: Airport Bus Driver

1968 Blue: Jim Benton

1967 Point Blank: Second Penthouse Lobby Guard

1967 Thunder Alley: Leroy Johnson

1962 The Chapman Report: Little Theatre Apprentice

1962 War Is Hell: Seldon

1961 V.D.: Monk Monahan

1960 Too Young to Love: Bit Part

1959 Subway in the Sky: G.I.

1959 First Man Into Space: State Trooper

1959 Great Van Robbery: Garfield

1958 Hell, Heaven or Hoboken: American M.O.

1957 Across the Bridge: Reporter


Video games

2011 Rage

2010 Lara Croft and the Guardian of Light: Raziel

2010 Alpha Protocol: Alan Parker

2009 Ratchet & Clank Future [A Crack in Time]: Lawrence

2008 Condemned 2 [Bloodshot]: Magic Man/Snow Bum/President

2007 Lost Odyssey: Sed

2007 Universe at War [Earth Assault]: Sergeant Woolard

2007 Jericho: Governor Cassus Vicus

2007 Ninja Gaiden Sigma: Muramasa

2006 Syphon Filter: Dark Mirror

2005 Metal Gear Solid 3 [Subsistence]: The Fear

2005 Age of Empires III: John Black

2005 Ratchet: Deadlocked: Gleeman Vox/Lawrence

2005 Madagascar: Nick the Camel/Frog/Ostrich #1

2005 Advent Rising: Enorym Tenspur

2005 Rise of the Kasai: Maibisi

2005 Doom 3: Resurrection of Evil

2005 Narc: Supplier/Thug/Cop/Jumper#2/Bum

2005 Shadow of Rome: Julius Caesar

2005 Darkwatch: Curse of the West: Cartwright

2005 Champions: Return to Arms

2004 Metal Gear Solid 3 [Snake Eater]: The Fear

2004 Ratchet & Clank: Up Your Arsenal: Lawrence/Comic Narrator/Trooper 1

2004 The Bard's Tale

2004 Shark Tale

2004 ShellShock [Nam '67]: Howell

2004 Doom³

2004 Xenosaga Episode II [Jenseits von Gut und Böse]: Patriarch

2004 Galleon: Jabez/Calverly/Treasurer

2004 Ninja Gaiden: Muramasa

2004 Champions of Norrath: Realms of EverQuest

2004 Fallout [Brotherhood of Steel]: Vault Dweller/Cain/Nightkin/Super Mutant

2003 Fatal Frame II [Crimson Butterfly]: Seijiro Makabe/Kusabi/Ryokan Kurosawa/Head Priest/Villager

2003 I-Ninja

2003 Ratchet & Clank [Going Commando]: Security System/Interview Announcer/Biker Two/Mutant Crab/Protopet Announcer

2003 Call of Duty: Sergeant Pavlov

2003 Command & Conquer: Generals Zero Hour

2003 Alter Echo: Echo

2003 Warcraft III [The Frozen Throne]: Druids of the Talon/Necromancers

2003 Enter the Matrix

2003 Arc the Lad [Twilight of the Spirits]: Diekbeck

2003 Legacy of Kain [Defiance]: Raziel

2002 Dark Cloud 2: Dr. Dell/Osmond

2002 Metal Gear Solid 2 [Substance]: Russian Soldier

2002 WarCraft III [Reign of Chaos]: The Prophet/Druid of the Talon

2002 Eternal Darkness [Sanity's Requiem]: Peter Jacob

2002 Bloody Roar [Primal Fury]: Shenlong

2002 Soldier of Fortune II [Double Helix]: Dr. Dmitri Sestrogor

2002 Emperor [Battle for Dune]: Unit Response Voice

2001 Star Trek: Armada II

2001 Forgotten Realms [Baldur's Gate - Dark Alliance]: Karne

2001 Metal Gear Solid 2 [Sons of Liberty]: Russian Soldier

2001 Legacy of Kain [Soul Reaver II]: Raziel

2001 Command & Conquer: Yuri's Revenge

2001 Diablo II: Lord of Destruction: Druid/Nihlathak

2001 Baldur's Gate II [Throne of Bhaal]: Haer'Dalis/Omar Haraad

2001 Fallout Tactics: Brotherhood of Steel

2000 Ground Control [Dark Conspiracy]: Wallace Davidson/Units #8

2000 Star Trek: Starfleet Command: Volume II: Empires at War

2000 Giants: Citizen Kabuto

2000 Forgotten Realms [Baldur's Gate II - Shadows of Amn]: Haer'Dalis/Vittorio

2000 Sacrifice

2000 Command & Conquer [Red Alert 2]: Spy/Sniper/Allied infantry

2000 Star Trek [Deep Space Nine - The Fallen]: Obanak/Wraith Obanak/Bajoran Man

2000 Forgotten Realms [Icewind Dale]: Larrel

2000 Sword of the Berserk: Guts

2000 Star Wars [Force Commander]: Gen. Taskeen/Tatooine farmer

1999 Revenant: Elahni/Jhaga/Miyamoto

1999 Command & Conquer: Tiberian Sun

1999 Legacy of Kain [Soul Reaver]: Raziel/Melchiah

1999 Star Trek: New Worlds

1999 Y2K: The Game

1999 Star Trek: Starfleet Command

1998 Baldur's Gate: Galkin/Gatewarden/Nimbul

1996 Blazing Dragons

1994 Bouncers

1990 Ys [Book 1&2]: Dark Fact